Spirit and Salt Mist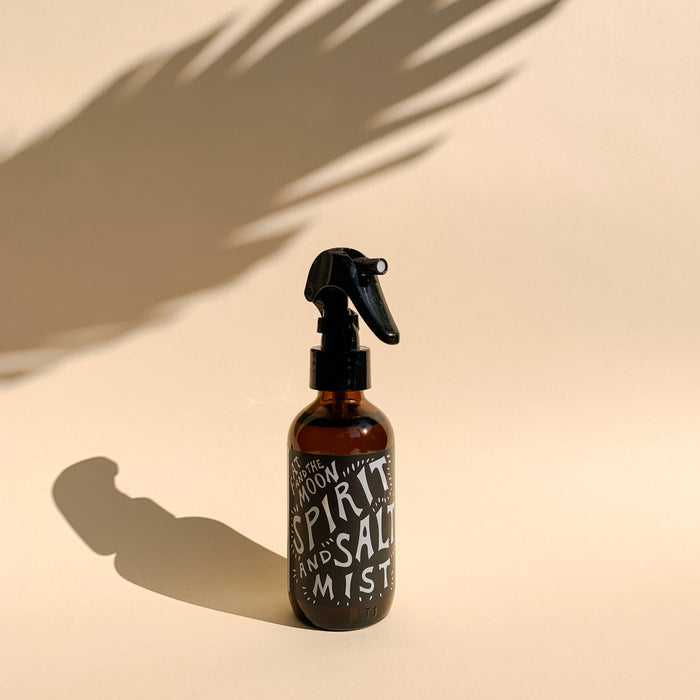 Spirit and Salt Mist will take hair texture to a whole new level.  Spray onto damp hair to inspire wave and extra body.  Spray on dry hair for extra volume and texture. Your scalp and hair will benefit from Rosemary and Saw Palmetto. Hydrating hyaluronic acid will trap moisture into your lovely locks.  
4 fl oz
Please use within 6 months of purchase. Store in a cool and dry place.
Ingredients: Distilled Water (Aqua) Magnesium sulfate, Vegetable Glycerin*
Rosemary (Rosemarinus officialnalis), Saw Palmetto (Serenoa repens), & Kitkitdizzi (Chamaebatia foliolosa)^ infused High Proof Spirits*, Essential Oil of Clary Sage (Salvia sclarea)*, Essential Oil of Petitgrain (Citrus aurantium ssp. amara) Hyaluronic acid

*Organic 
^Ethically & Safely Wildcrafted