Best Skin Ever-Frankincense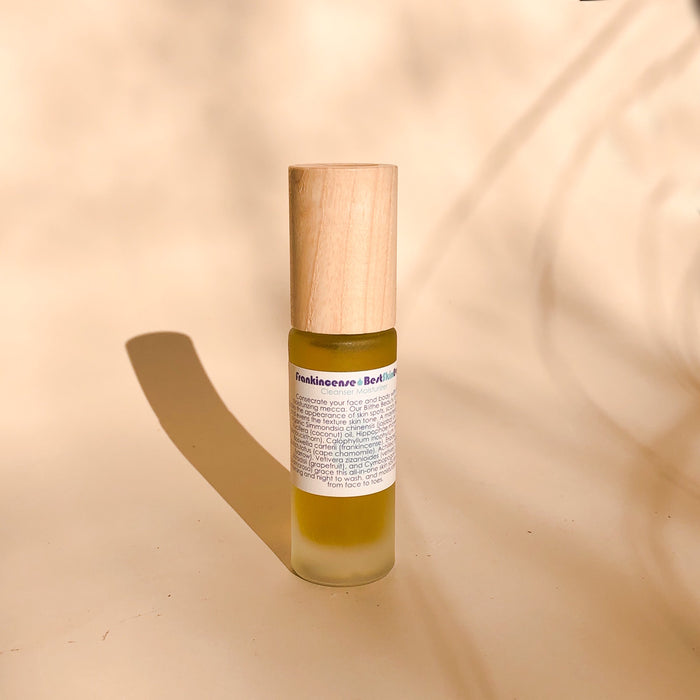 An all in one to cleanse, exfoliate, and moisturize. Frankincense Oil, from the sap of the Frankincense tree, is particulary great for acne and soothing redness. Best suited for those who are looking to soften the appearance of scars and calm skin imperfections. Also excellent for dry skin.
Size: 30ml or 50ml
How To Use: To wash your face: wet a washcloth with water, apply one to two squirts of the Frankincense Best Skin Ever to the wet part of the washcloth, and gently massage your face with the washcloth. Rinsing the face is optional. 

If you feel like your skin needs more moisture after doing this, add another squirt or two and use your fingertips to massage into face and neck. 

Ingredients: All organic. Golden jojoba oil, virgin coconut oil, seabuckthorn oil, tamanu oil, frankincense oil, cape chamomile oil, yarrow oil, vetiver oil, grapefruit oil, palmarosa oil