Sky Blue Mug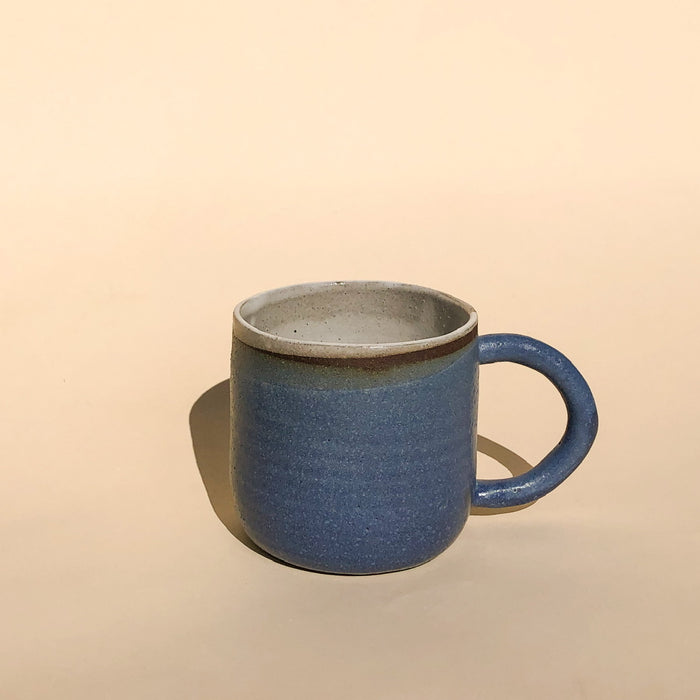 Earthy blue mug with shiny white glaze inside.
Handmade by Sara Winkle Ceramics
Dimensions: 3.5" tall by 3.5" wide
Due to handmade nature no two vessels are alike and natural variations occur. 
Sara Winkle creates small batch ceramics in California. Every piece is a unique creation, handcrafted with care and fired locally in her studio the Santa Monica Mountains.
Sara has a background in the visual arts ranging from graphic design to traditional painting. With a deeply rooted appreciation for nature, craftsmanship and design, working with clay creates a vital balance as an artist in her life.