Deep Serum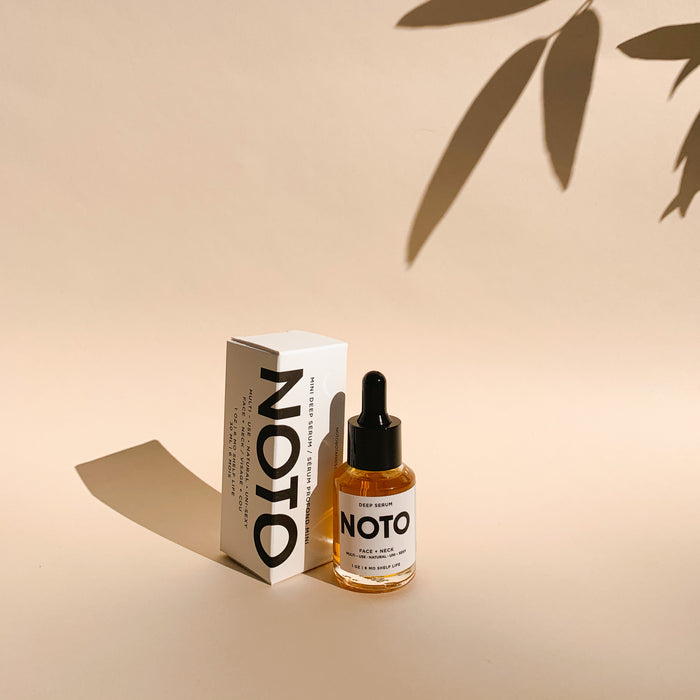 A nutrient dense drink from the earth that penetrates deeply into the skin. Noto's Deep Serum will brighten and protect the skin with hydration rich, age managing elements and fresh notes that will deeply penetrate skin and senses.  You will glow instantly.  Always vegan and uni-versally-sexy. Great for all skin types including sensitive, dry, oily and acne prone skin.
Available in 2oz and 1 oz bottles. 
Ingredients:  Grapeseed Oil, Marula Oil, Rosehip Seed Oil, Sea Buckthorn, Pink Grapefruit Oil, Wild Carrot Seed Oil, Green Coffee Oil.