Breathe Tea: Lung Tonic Tea, Organic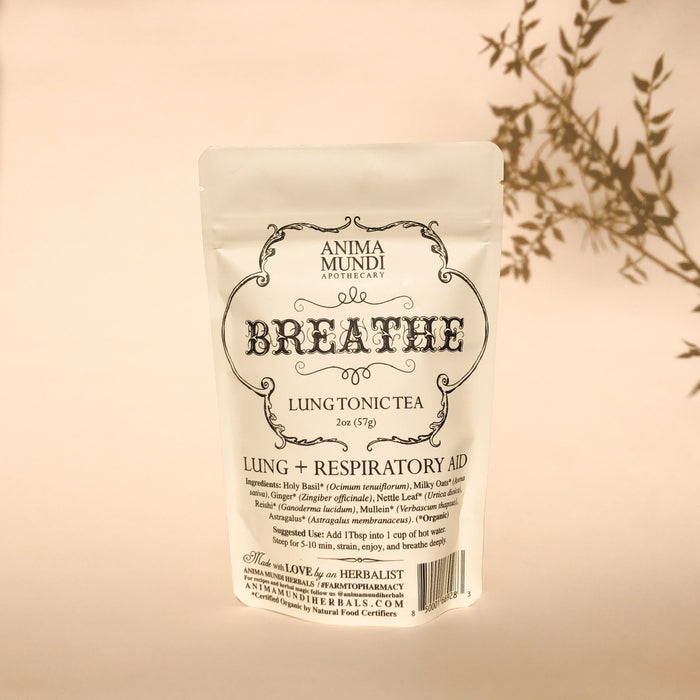 Breathe Tea helps to support Lung health.  Lung health encompasses all that is our respiratory system and according to Chinese medicine, is where we process grief and emotional trauma. 
Size: 2oz dried herbal blend
Ingredients: Holy Basil*, Astragalus*, Mullein*, Reishi*, Oatstraw*, Nettle*, and Ginger* 
*Organic
To Use: Add 1 Tbsp into 1 cup of hot water. Steep for 5-10 min, strain, enjoy, and breathe deeply.