Cape Chamomile Complexion Mist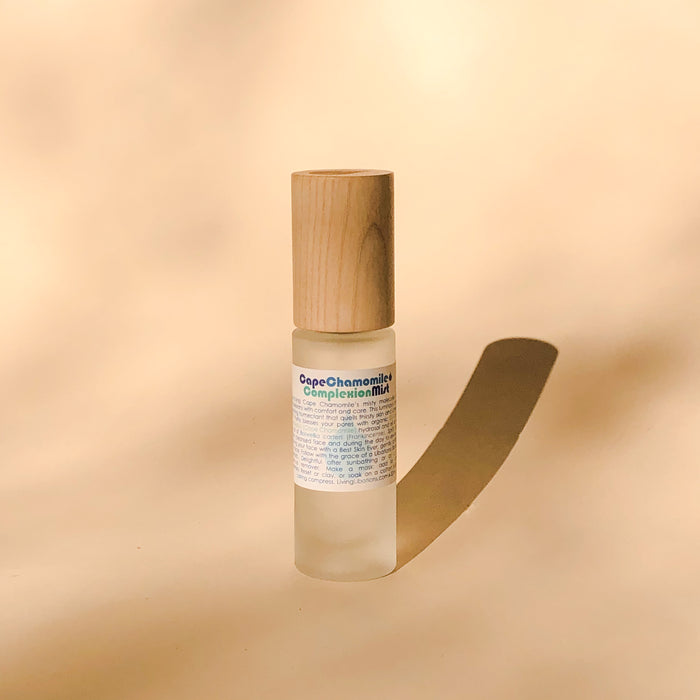 Cape Chamomile Mist is a hydrosol to help moisten complexions with comfort and care. This luminous toner hydrates thirsty skin with a light spritz.  Distilled from Cape Chamomile's delicate flowers, the scent is calming and lifts the spirit. 
Directions: Spritz upon a freshly cleansed face and during the day to revive. After washing your face, gently spritz upon your face.  It is delightful after sunbathing or as a gentle make-up remover. Use the mist to make a mask: add to activate your favorite clay masks. Or soak on a cotton pad for a caring compress.
Ingredients: Cape Chamomile Hydrosol (Eriocephalus punctulatus), Cape Chamomile (Eriocephalus punctulatus), Frankincense (Boswellia carterii)