Crosby Mur Candle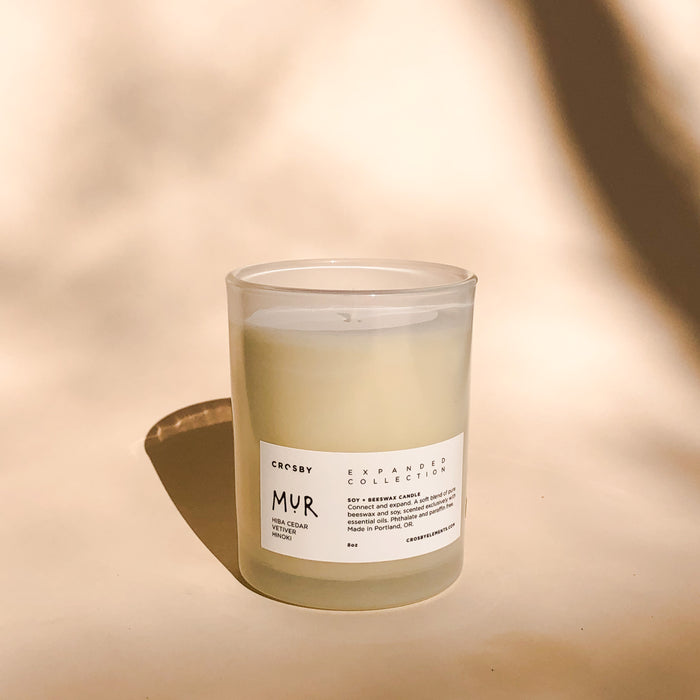 Part of Crosby's Expanded Collection, MUR is a deeply grounding and centering fragrance that captures the essence of exotic forest woods, topped with fresh citrus peels and lingering misty morning air.
This beautiful candle is a delicate blend of soy + local beeswax, fragranced with only pure essential oils. 
 Key Notes: HIBA CEDAR - VETIVER - HINOKI
Elevated by Bergamot, Black Peppercorn, Buddhawood, Clove Bud, Cypress, Juniper Berry, Lemon, Spanish Sage.