Green Papaya and Lime Enzyme Mask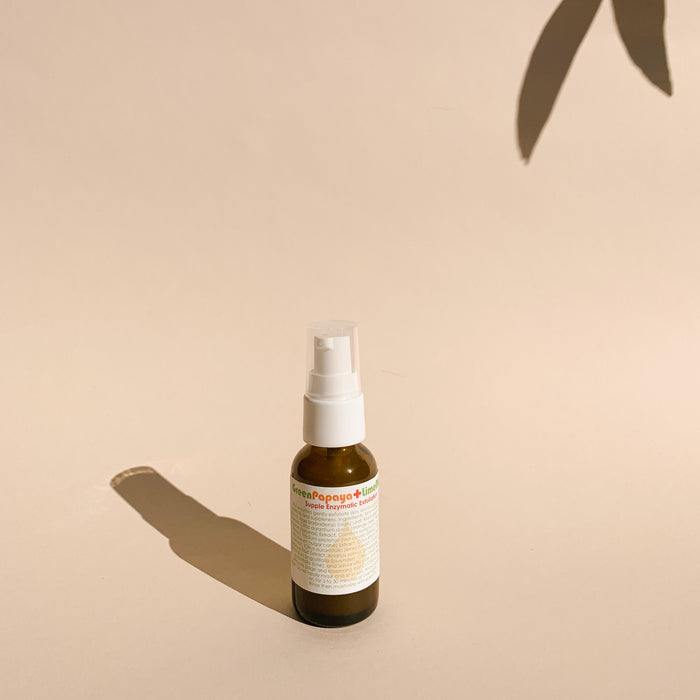 Formulated with fruits and botanicals to exfoliate the skin while maximizing moisture and expanding elasticity.  Naturally derived alpha hydroxy acids from Lime and enzymes from Green Papaya and Pineapple, gently lift away dead skin to diminish signs of aging, scarring, hyperpigmentation, roughness and a host of other imperfections. 
Directions: Smooth over freshly cleansed skin and gently massage. Leave on for 15 to 30 and then rinse until the water runs smooth. May also be left on overnight.
Size: 30 ml/1 fl oz
Ingredients: Jojoba, Rosewater, Horsetail, Comfrey root, Red clover, Lemon AHA, Lime AHA, Raw Sugar cane, Papaya enzymes, Pineapple enzymes, Orange wax, Lavender, Lemon, Lime essential oil, Sage, Rosemary antioxidants