Pyramid Ritual Dish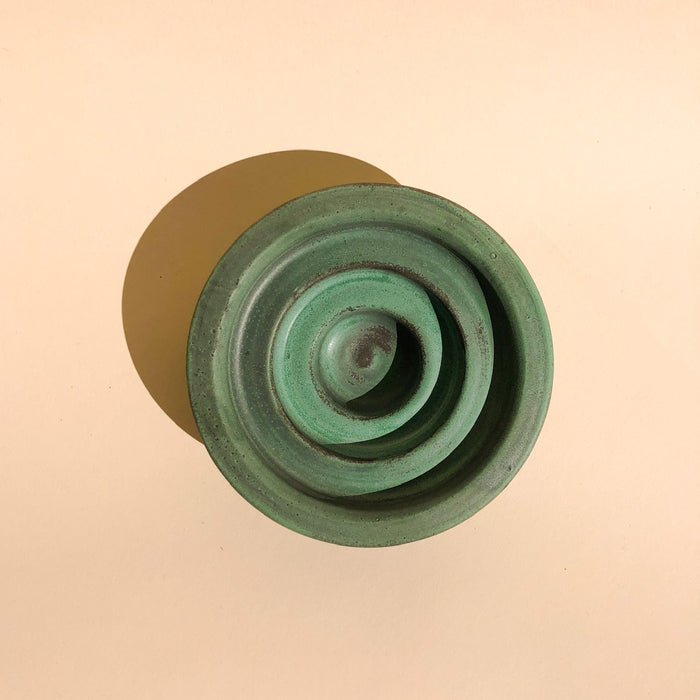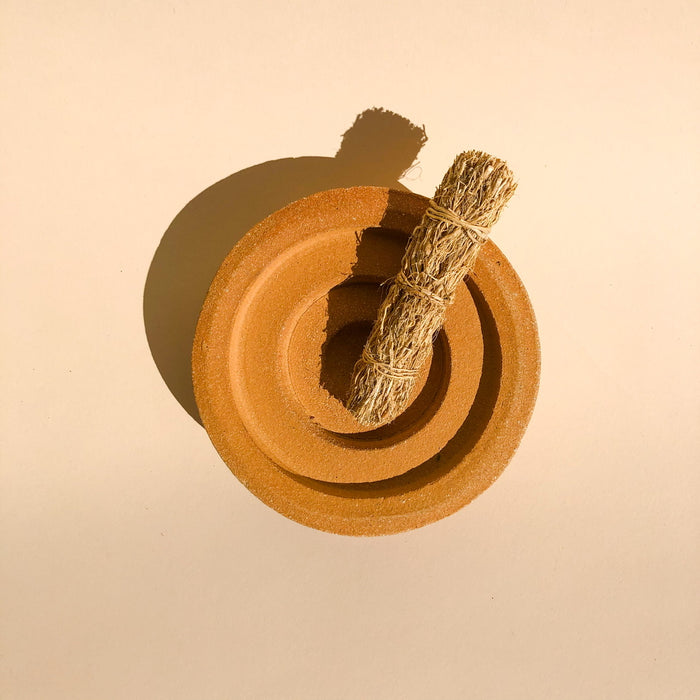 Structural wheel thrown dish for smoke cleansing ritual, keys, jewelry, or any of your little things.  
Available in Dark Sage glaze that gives the look of oxidized copper and turquoise or in Sand which is a more natural raw finish. 

Size: 5" x 2" height
SISTER CERAMICS is the studio practice of Jenny Mulder. Currently, she lives in Taos, New Mexico and makes work inside an adobe structure with a skylight. Each piece is made to be obscurely functional, and celebrates a sense of absurdism in making, collecting, and using.