Small Peach Bowls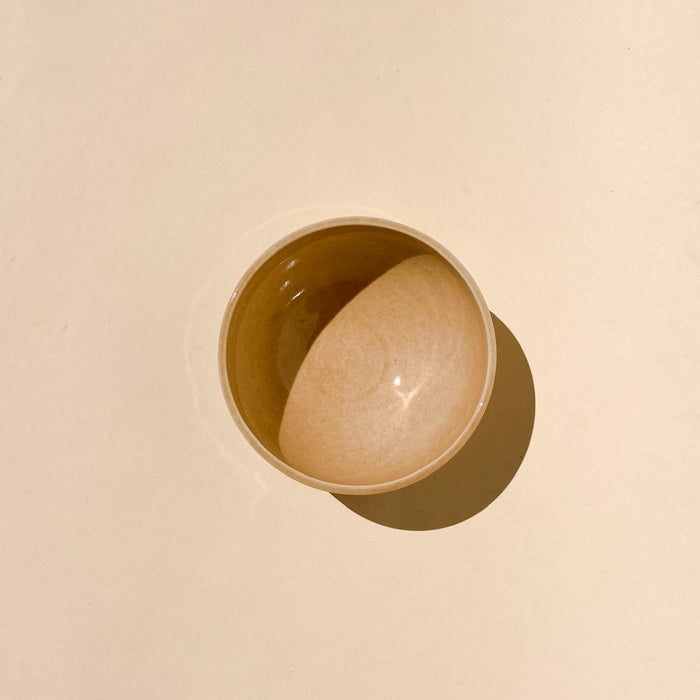 Perfect snack bowls or use them to as a catch all for this little things.
Made with a soft tan glossy glaze on white stoneware. Food, dishwasher safe. Hand washing is always preferred for gentler touch.
Size: 4.5" diameter x 2.5" tall
Alexis Courtney creates hand-crafted functional wares with an emphasis on minimalist shapes and modern designs under the name East Clay Ceramics. She's been working with clay since 2005, finally settling in to the craft in 2016 with the creation of East Clay.